Products
Medium Duty Racking / Supermarket shelves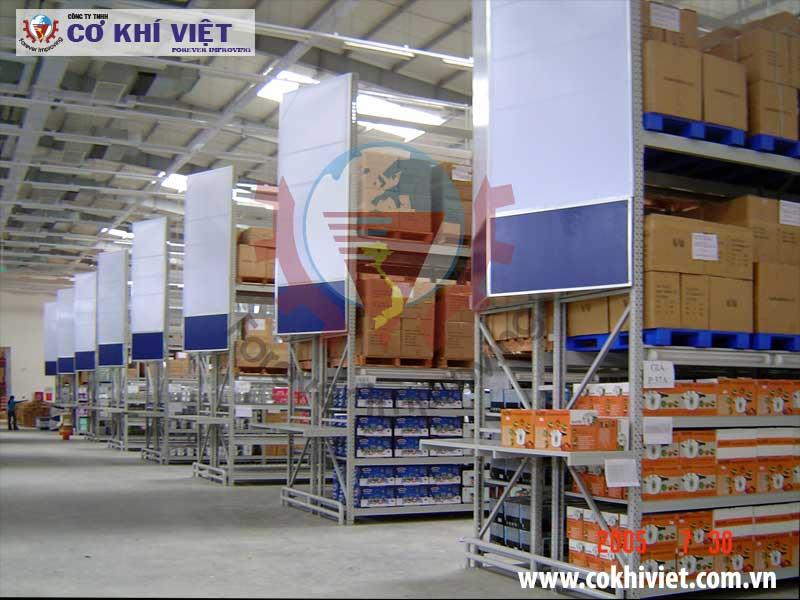 Supermarket shelves manufactured by Viet Mechanical Co., Ltd. are designed to be suitable for displaying goods and products such as household goods, clothes, cosmetics, furniture, electronics, or necessities. days, ...
Supermarket shelves are not only used in big supermarket units such as BigC, Coop Mart, Mega Market, Aeon Mall, ... but also used in other small and medium business models such as 24h shops, Grocery, mini supermarket, ... are increasingly popular in Vietnam.
The supermarket shelves at Viet Mechanic always meet the needs of customers.
Viet Mechanical Co., LTD specializes in manufacturing all kinds of rack:
Selective Rack
Drive-in Rack
Double Deep Rack
VNA Rack
Floor Rack
Medium-duty Rack
Mould Rack
Factory Rack
Steel Pallet
Stainless Steel Table, Trolley
Multi V steel Rack
Assemble Rack
VIET MECHANICAL CO. LTD
Address: No. 8, Street 20, Ward.11, District 6, Ho Chi Minh City.
Hotline: 0909.116.903 - 0937.999.005
Website: www.cokhiviet.com.vn - www.cokhiviet.net/
Email: cokhiviet@cokhiviet.com.vn -sales.engineer@cokhiviet.com.vn
Other Products