Products
Mold Racking System
Mold Racking Systems are perfect for storing heavy goods such as molds, dies, motors or heavy objects… The mold racking has one-way pullout shelve, so the goof can be lifted and moved away by crane.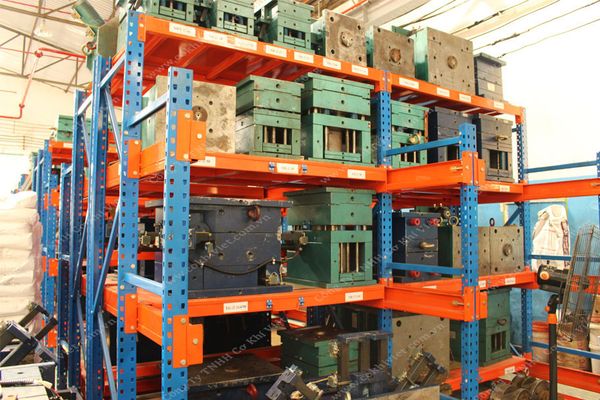 Advantages of using mold racks:
• Easy to assemble, safe to lock on each floor.
• Optimizing storage capacity, the mold racking system support for the maintenance easily.
• Lifting and moving heavy goods as mold waith cranes will be more safety for workers and quickly in loading.
• Height between levels is changeable, so easy to adjust.