Products
Medium Duty Racking / Multi-function Slotted Angle Shelving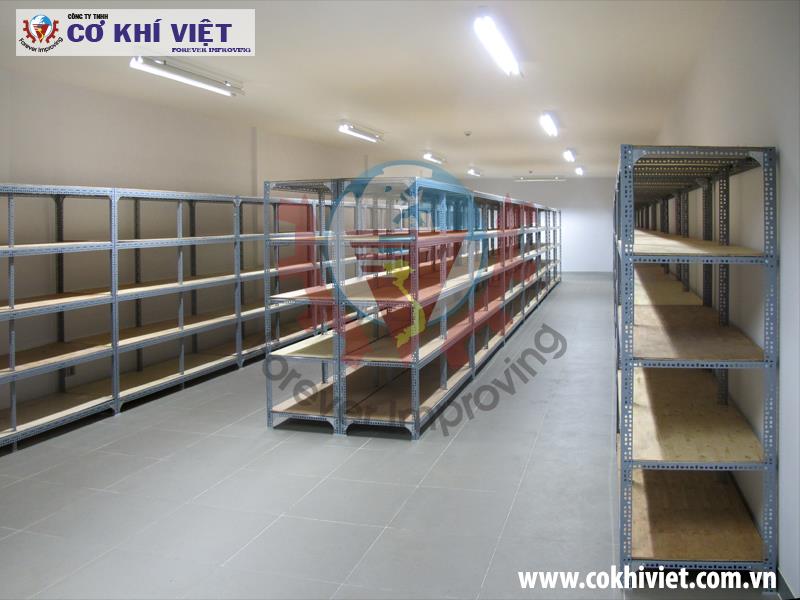 Multi-function Slotted Angle Shelving is a typical shelving style that often seen in light-duty warehouse, convenient store and household to help with storing of merchandise and books neatly or in garden to grow vegetables… Depend on purposes, Slotted Angle Shelving is designed with different characteristic to meet the customer demand of stability and safety and efficiency.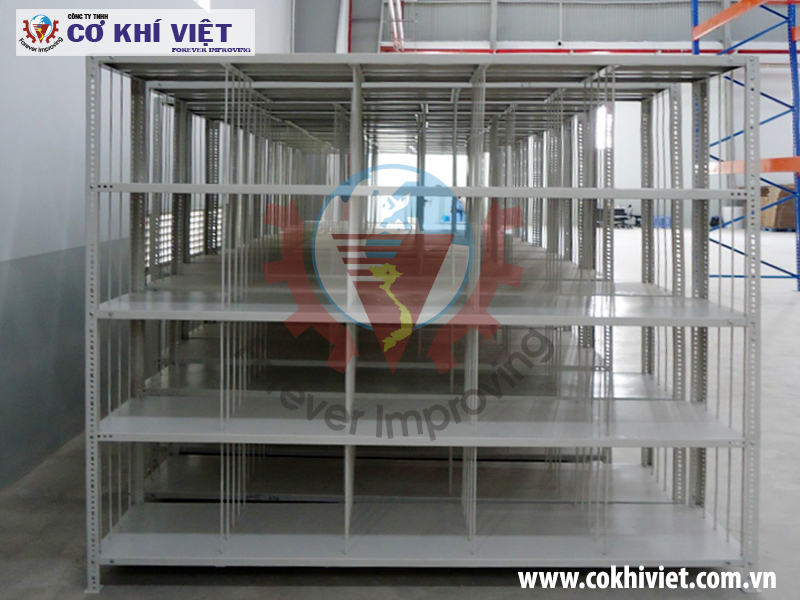 V-type shelving: V shape upright with holes punched with variety of styles and dimensions based on customer needs.
Some of Viet Mechanical V-type shelving notable feature:
Stability: All of shelving details is bolted together ensure that the shelve will remain stable and reliable when used.
Using only bolt-connection means that the shelve can be install easily and dismantle when not used.
Flexible: Shelve can use both wooden and steel decking panel.
Multi-funtion: Thanks to its variety of dimensions and the high quality of powder-coating layers, V-type can perform exceptionally various tasks from preserving files in office, displaying goods in supermarket and convenient store to using as book-shelve at home or growing vegetable in garden…
Professional: Using V-type shelving help saving space, easier to manage goods, making your warehouse more professional.
With high efficiency, V-type shelving is a perfect choice for light-duty storage and household use. Contact our hotline: 028 6264 0010, we will provide you with the best storing solution with the most reasonable price.
Head office: 8 Street No.20, Ward 11, Disrict 6, Ho Chi Minh City
Factory: Lot MG4-2 Road No.1, Duc Hoa Industrial Zone, Duc Hoa, Long An Province
Email: cokhiviet@cokhiviet.com.vn
Website: cokhiviet.com.vn – cokhiviet.net
Other Products