Products
VNA Racking System / What is VNA? Very Narrow Aisle Racking System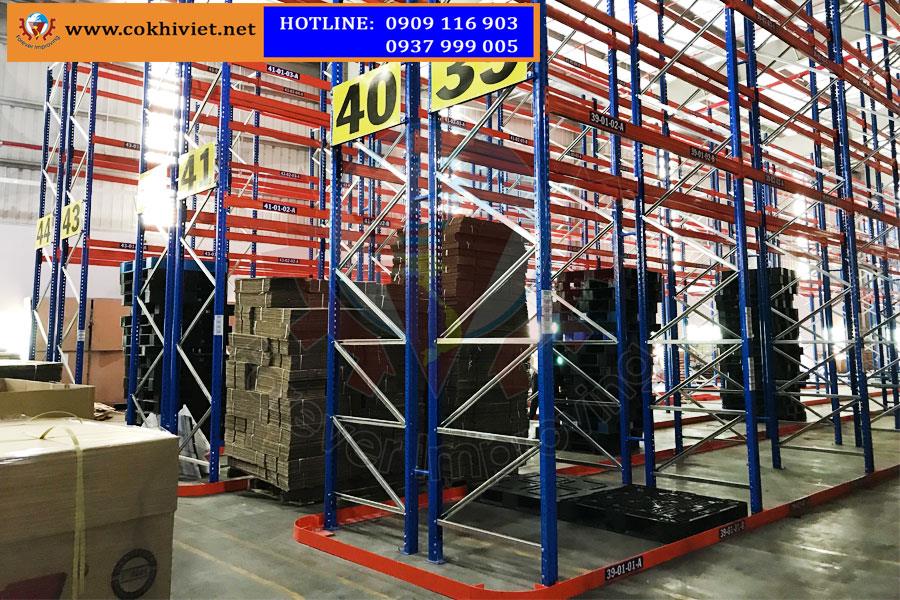 What is the VNA racking system?
Very Narrow Aisle (VNA) is another type of Selective rack with very small paths that can store large quantities of goods, it requires a specialized forklift that costs more than normal, it can move in narrow or very narrow paths. Therefore, this is also known as very narrow aisle rack. Using VNA rack helps save area, save construction costs, rent warehouses. The shelf meets small storage conditions but still allows you to store more goods.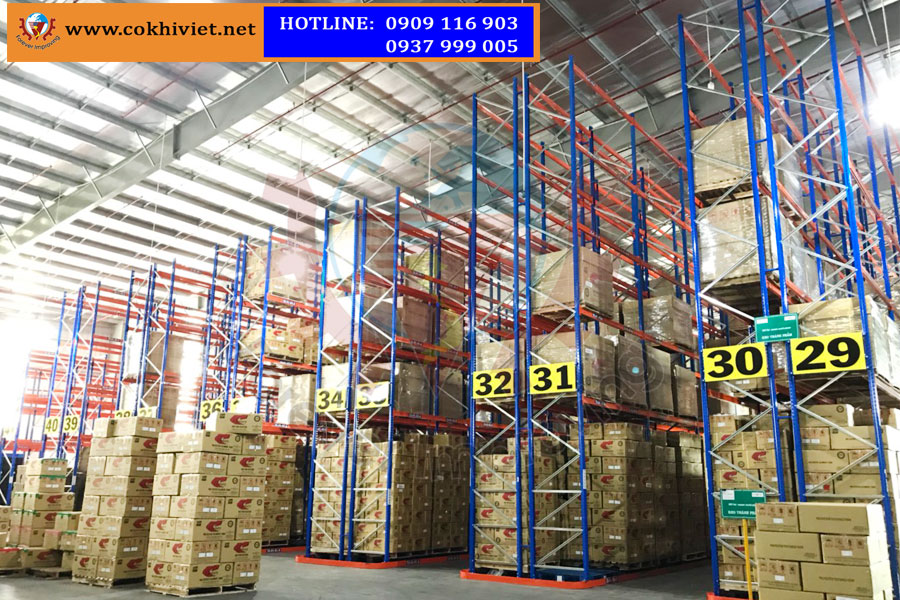 The highlight feature of VNA racks:
Suitable for small and medium warehouses, not much space but need to store large quantities of goods
Minimizing area for walkways, increase the area used for installing racks
Suitable for storing goods, flexible to load and unload products.
When selecting a forklift, it should be suitable for exit and entry of goods in a narrow aisle, just one forklift and can load and unload goods in any positions without relocationing of goods, affecting storage density. Some forklifts can lift goods up to 30 meters high, optimizing full use of the height of the warehouse, providing high-density storage solutions.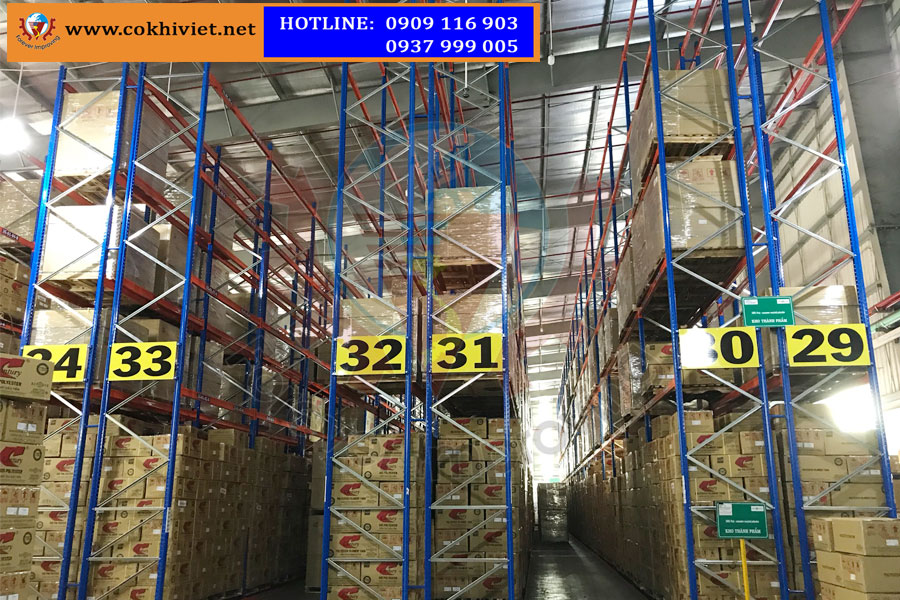 When designing the racks, it is also necessary to pay attention to the background of the warehouse, the path of the forklifts must also be quite special design such as: it needs to have rails to go right in that narrow distance, to avoid collisions between forklift and racks.
Why we should use VNA racks for warehouses?
Large load capacity: very narrow aisle racks are designed with loads from 500kg - 2500kg / pallet. When choosing to buy anything, customers are most interested in the durability. Therefore, selecting the appropriate storage rack for a warehouse, customers also expect the shelf of high durability, long-term use, and high load capacity is one of the deciding durable of rack factors. VNA racks with large load capacity should be used in many different industries.
Smart design: with the design that allows to easily change the distance between the racks, pallets, beam bars, ... so it is easily relocated and upgraded at any time.
High durability: beside the large load-bearing factor, VNA racks are also known as high-durability racks because the material is stainless steel covered with powder coating which can anti-rust, firm omega legs,…
Well storing goods: VNA racks help preserve goods from environmental factors such as mice, stickers, moisture, mold, ... the open space will help preserve goods better.
Quick load and unload goods: goods are managed and distributed into separate areas, with marker boards, instructions so the loading and unloading are done easily and quickly.
About Viet Mechanical Co., Ltd, with more than 10 years of experience in the field of manufacturing storage racks, the factory has over 11,000m2 with modern machinery lines, guaranteed raw materials, automatic paint spraying process, automatic welding arms, we bring the best products to customer.
" PARTNERSHIP WITH VIET MECHANICAL, CUSTOMERS WILL FEEL SINCERITY, RELIABILITY AND YOUR BENEFITS ARE GUARANTEED"
Other Products