Products
Racking system / Racking system for warehouse
RACKING
Racking or shelve is a storage facility that help logistic company, distributor and factory… with storing and preserving precious goods. Every company has its own advantage and obstacle, in order to save money and time, optimize the capacity and productivity, consulting with professional racking company is advised.

There are some racking representative:

Double-Deep Racking System:

Mostly used for storing heavy goods. Using Reach-truck, Double-Deep Racking System is designed with 2 double-Selective Racking System connected back to back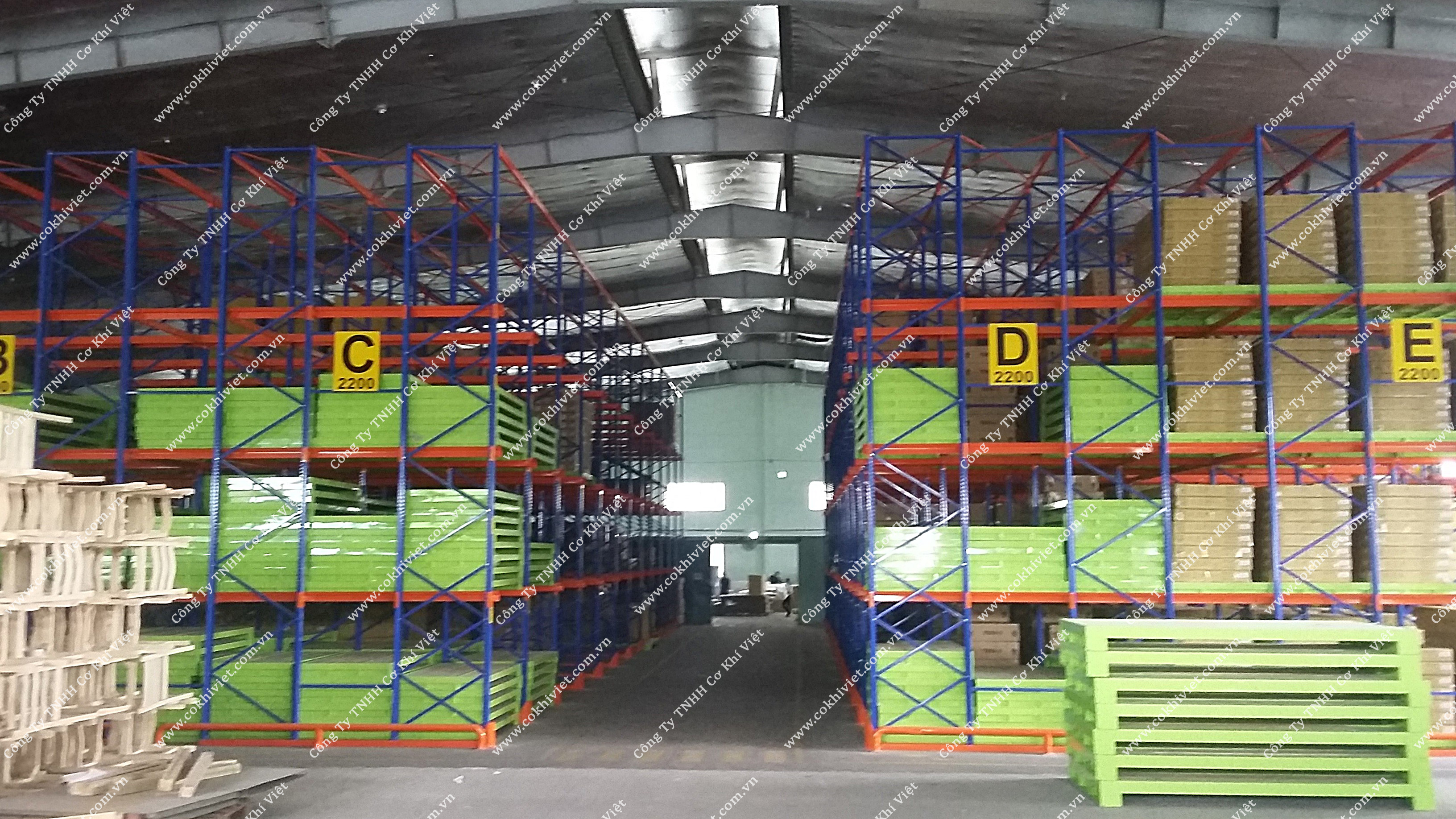 Drive-in Racking System:

Greatly used in warehouse with high-density of goods and cold storage. Goods or pallet is stored closely in rows, with 13 pallet in depth and 8 story in height, Drive-in Racking System can save 60% more space compare to others solution.

Selective Racking System:

The design of Selective Racking System make it suitable for any kind of pallet with 100% access to any good at any time. Bolted connection means that if can be easily to assemble, dismantle and relocated.
With over 10 year of experience with many great project for various customer across Viet Nam.Viet Mechanical CO., Ltd has become a reputable brand, a reliable address of domestic and international client in providing solution, manufacturing and assembly of
Racking
system, and steel pallet. Co-operating with us, you will feel our sincerity, reliability and your interests will be secured.
Head office: 8 Street No.20, Ward 11, Disrict 6, Ho Chi Minh City
Factory: Lot MG4-2 Road No.1, Duc Hoa Industrial Zone, Duc Hoa, Long An Province
Email:
cokhiviet@cokhiviet.com.vn
Website: cokhiviet.com.vn – cokhiviet.net
Other Products