THE IMPORTANCE OF PRODUCT DISPLAY SHELF IN BUSINESS DEVELOPMENT STRATEGIES
Update 2/13/2020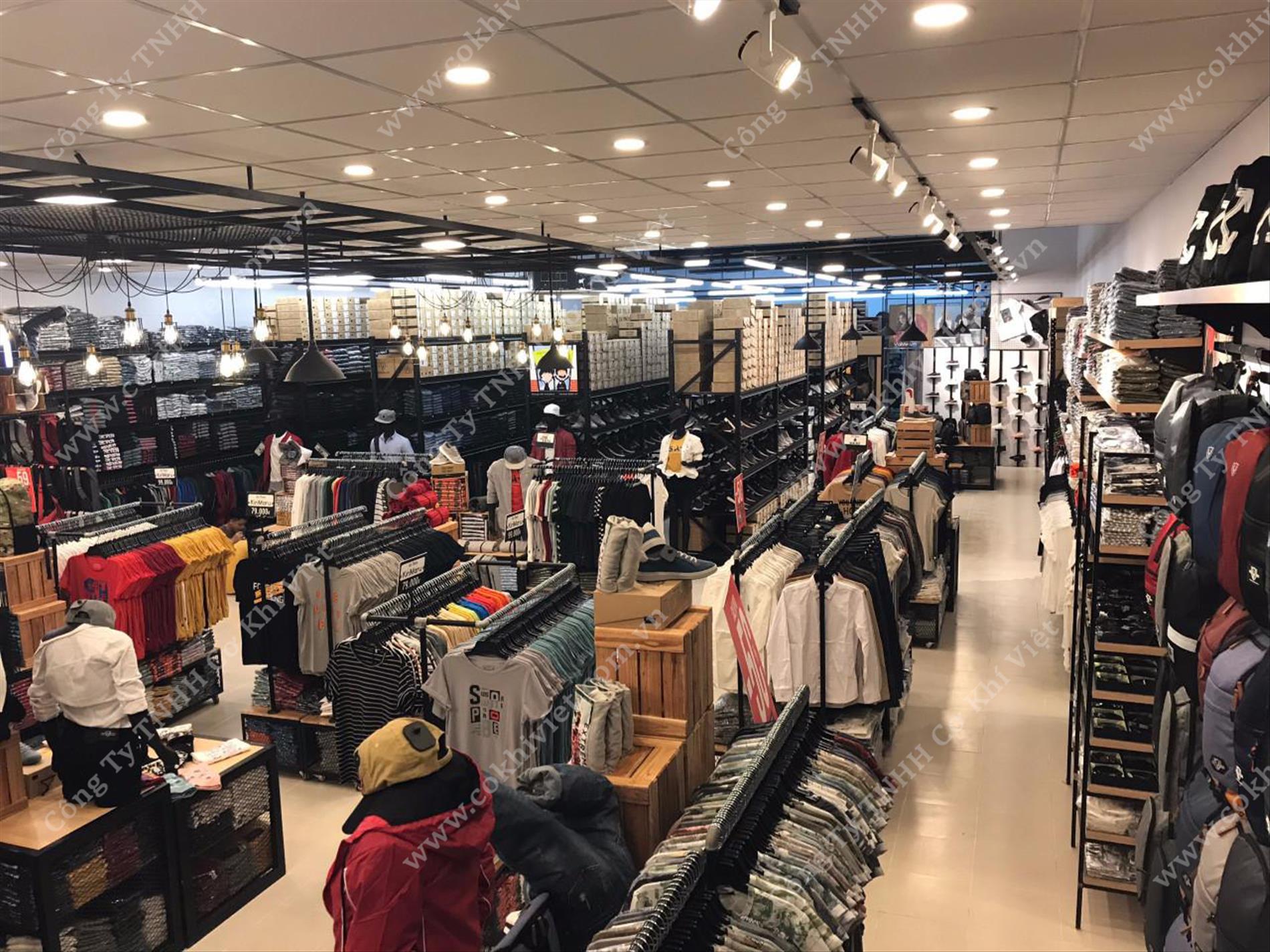 Today's retail business situation, in addition to competing in product quality and service diversity, businesses also have to compete in attracting customers at sales distribution points.

For sustainable and strong development, businesses need to have a close link between product promotion strategy and sales strategy. The strategy in the retail industry is that displaying at retail locations needs to really attract customers, helping to increase purchasing power.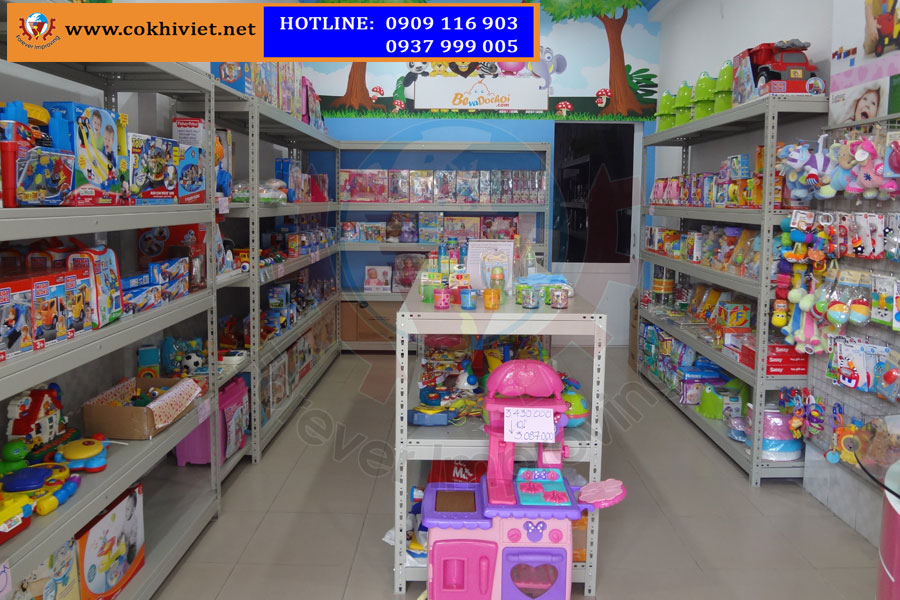 Rack for Mom & Baby store
The display of products in the store so that it is eye-catching but not too cumbersome is also an art. In particular, there is the reuse of available conditions to increase product prominence: light, space, ... Besides, display shelves are also a factor to increase efficiency and create accents for products, increase product brand recognition, the core element that helps business development, increase sales.
Display shelves are the solution chosen by many retail businesses, there are many types of shelves on the market, catering for each different shopping needs. Depending on each purpose, businesses can choose the appropriate type of shelf, or look to the address of reputable shelves for advice.
Viet Mechanical Co., Ltd. specializes in providing products display shelves: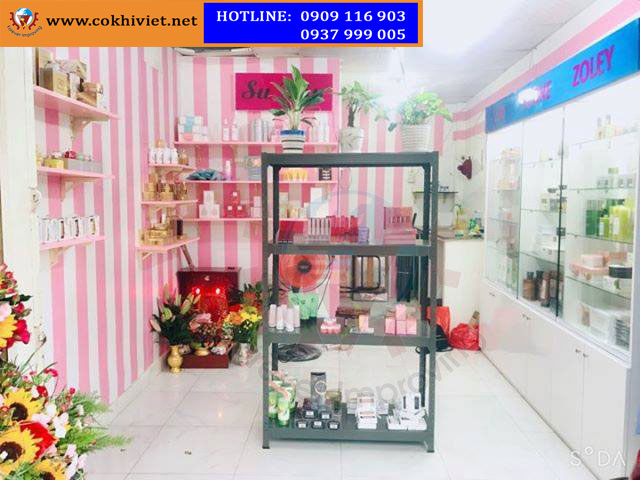 2in1 Rack for cosmetic store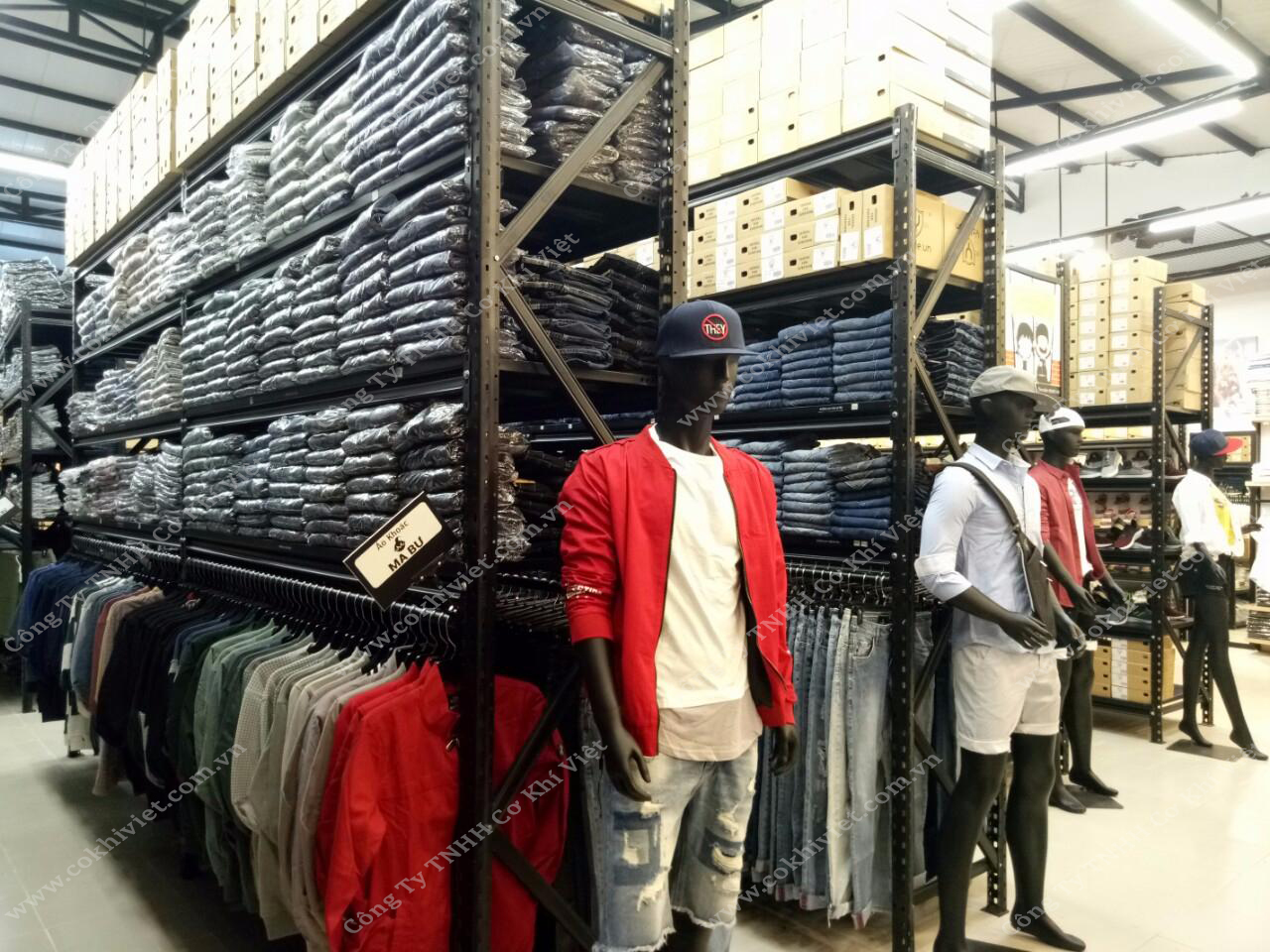 Medium duty rack for displaying clothes

To get the desired type of display shelves, Viet Mechanic will carry out the consultation process and offer the appropriate display shelves for each customer space.