Steel pallet, use in cold storage
Update 10/27/2009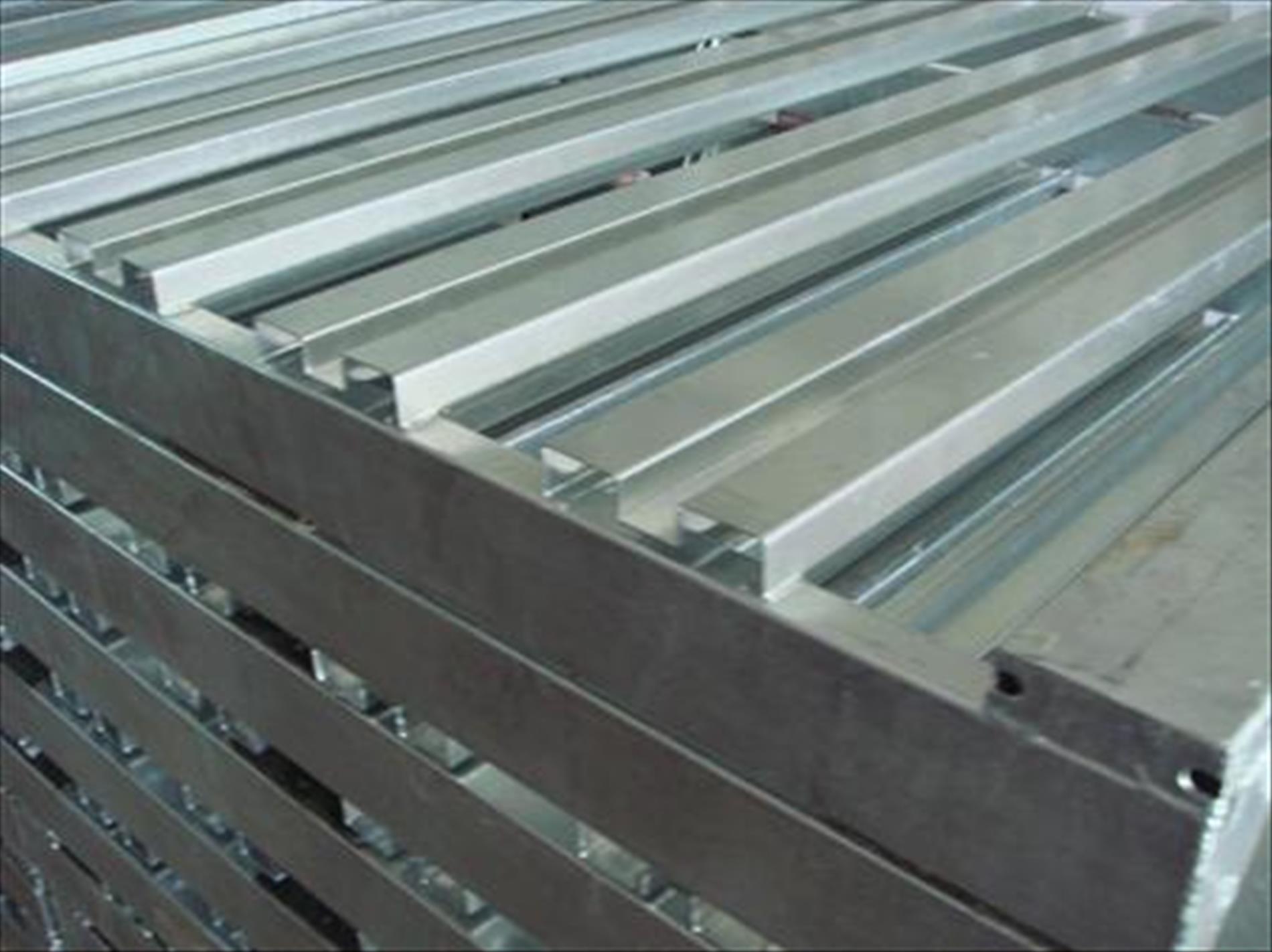 On October 15, 2009, Viet Mechanic has just handed over and put into use hot dip galvanized iron pallet system used in cold storage.

Recently, Viet Mechanical has handed over and put into use more than 4000 iron pallets, hot dip galvanized used in cold storage, with a dynamic load of 1400 Kg / Pallet, static load of 3000 Kg / Pallet.
Iron pallet system is designed to be used in cold storage at a temperature of -30 degrees C. With the following typical features:
- Advantages:
+ Environment: at temperatures - 30 degrees Celsius, materials used to make other pallets such as: plastic, wood are susceptible to mechanical changes such as brittle, easy to destroy, produce fungi, corrosive ... Pallets Hot dipped galvanized iron solves the above problems.
+ Durability: Use for over 15 years.
+ Heat resistance: Anti-oxidation of the surface due to the temperature.
+ Load: Withstand large loads, static load of 3 Tons / pallet. Dynamic load of 1.4 Ton / pallet.
+ Impact: Withstand the impact.
+ Repair: quite easy to repair.
+ Reuse: can be reused easily.
+ Economics in technology: With quite low prices, ranging from 400,000 VND to 800,000 VND depending on the load.
- Defect:
+ Heavy: due to iron and zinc so the weight of the pallet itself is quite heavy (from 20 Kg to 40 Kg, can be heavier depending on the load capacity).
Currently, Vietnam is on track to develop cold storages with large capacity of up to 40,000 tons which have been deployed. The selection of shelves, pallets used in cold storage is extremely necessary.