SOME NOTES WHEN CHOOSE RACKING SYSTEM FOR CHEMISCAL WAREHOUSE
Update 6/6/2019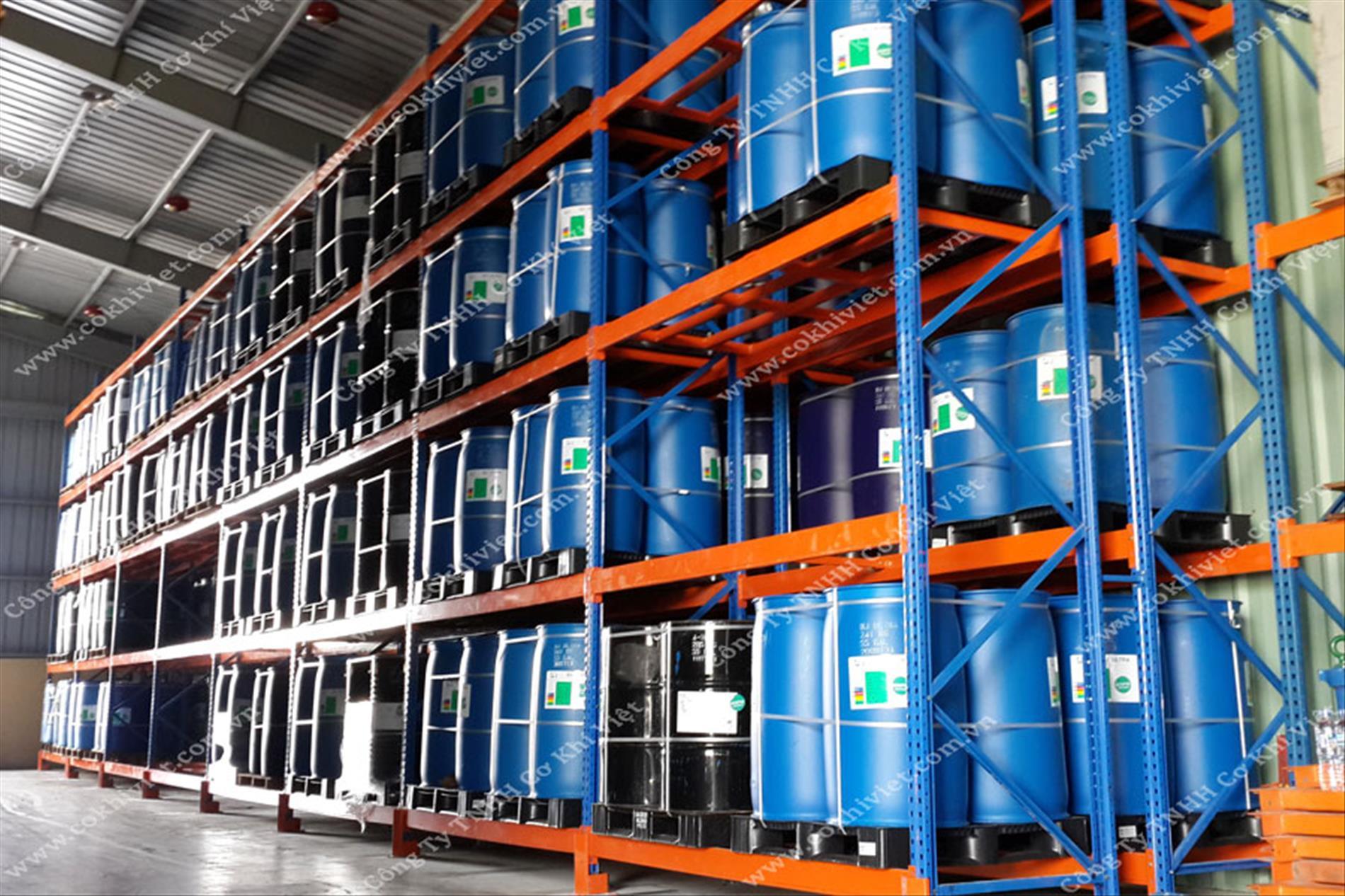 The storage of safe goods is probably the most important stage for all industries, not just the chemical industry. However, the storage of chemicals if not paid attention to, the selection of non-quality storage shelves will lead to damage, costly, even disruptive, which will endanger the lives of employees in the home warehouse.

Therefore, between a myriad of shelves, load racks, selective shelves, drive-in racks, .... It will be the most suitable type of shelf used to make chemical storage shelves. Please refer to the following article to understand the appropriate shelf selection factors for this environment.
Criteria when selecting chemical shelves:
1. Shelf to store chemical storage needs load, high durability: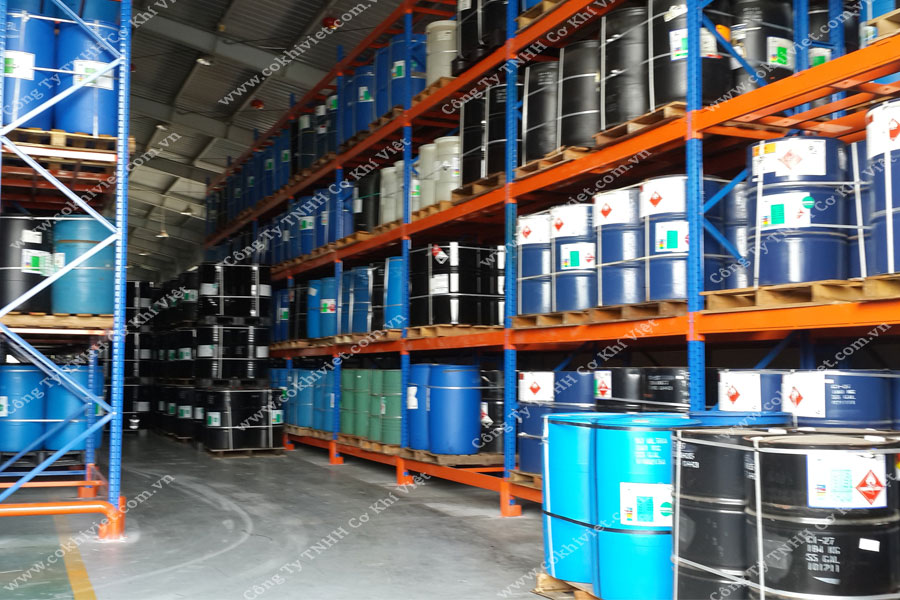 Shelfs for chemical goods need high load because the chemicals are usually packed in rather heavy containers, suitable load will ensure that the goods are up evenly, without being staggered, affecting health as well. as network operator in the warehouse.
2. Cargo racks need to be safe:
With chemical environment, chemical reactions causing fire and explosion are likely to occur. Therefore, the selection of storage shelves used in this environment must also ensure safety. The best way is to choose iron racks with electrostatic paint, this layer will resist oxidation, explosion and water repellency
3. Chemical storage racks require flexible design
When carrying out the selection of storage shelves, it is necessary to consider the warehouse area, the quantity of goods to be stored in the warehouse, thereby considering which types of shelves are suitable and ensuring the following factors:
- Flexible design, easy to move and remove
- Can upgrade the warehouse when there is a need to expand the shelf
- Convenient design for arranging and inventorying goods.
- Shelves can be flexible during use, in addition to storing chemicals, it may contain other goods.
Through the above three criteria, you hope to know some factors to choose safe and appropriate chemical storage shelves. For more detailed information as well as more dedicated advice and guidance, please contact us immediately at: