SELECTIVE RACKING SYSTEM FOR CONSUMER GOODS IN TRAN DAI NGHIA
Update 10/30/2019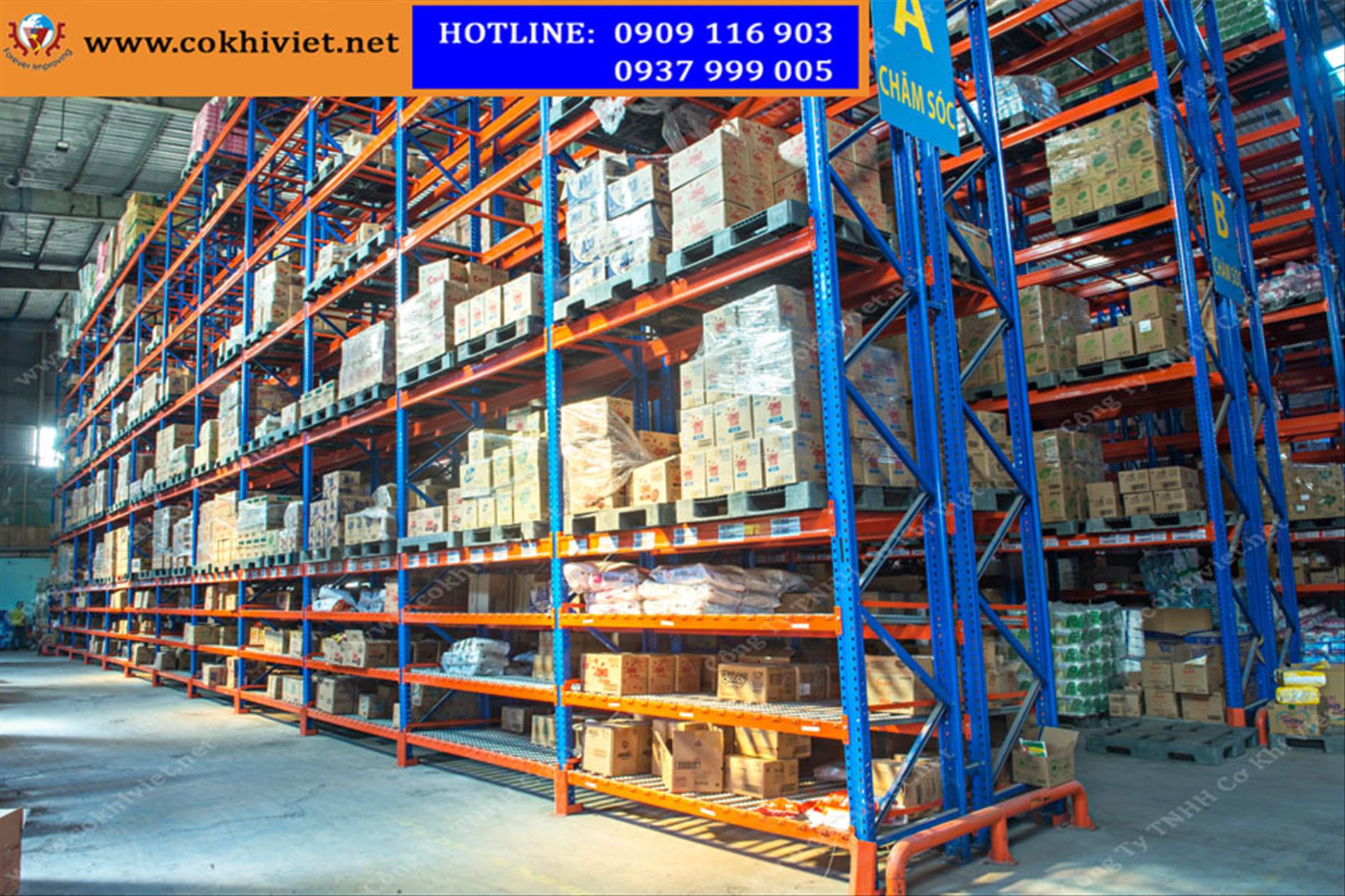 Selective rack for consumer goods are designed to be flexibly assembled to meet the needs of goods storage and preservation. Selective pallet racking system makes it easy to arrange goods, not fussy pallets, can use most types of forklifts.

This is considered an ideal form of storage because it is suitable for many spaces and warehouse sizes. Easily select products on rack up to 100%, loads can be up to 4000kg / floor or more depending on customer needs. In addition, depending on the type of warehouse, size and type of products that can be combined with selective racks with other racks to form a combined warehouse racking system.
Selective racks for consumer products at Tran Dai Nghia warehouse were installed and handed over by Viet Mechanical in November, 2018 with a total capacity of more than 3000 pallets, loading capacity of 1200kg / pallet. Main products are consumer goods, cosmetics, confectionery, ...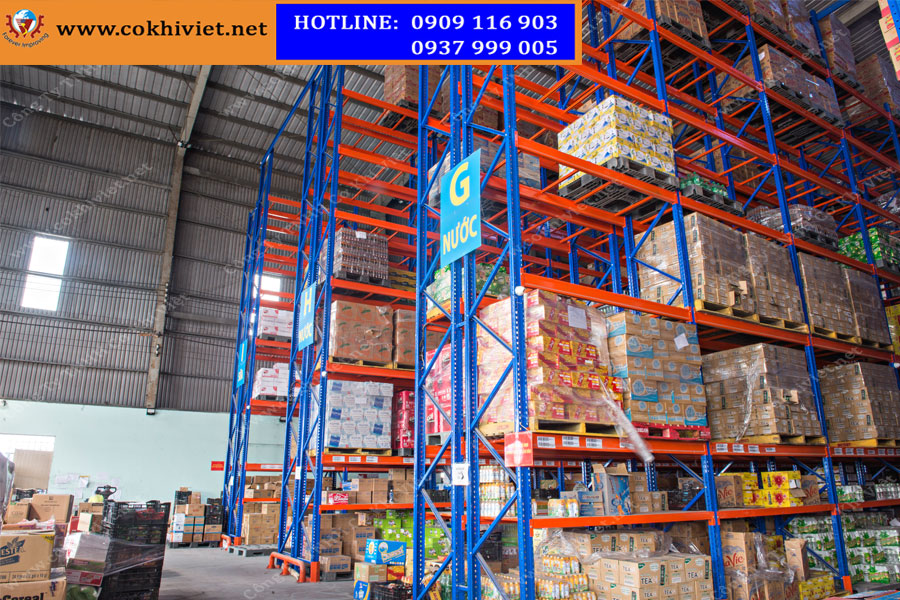 Selective racking system for consumer products in Tran Dai Nghia
Time to complete the project is 20 days from the date of signing the contract. The selective racks product was rated extremely satisfied by the customer and signed off to make 1 more warehouse in Dong Nai, Tien Giang, Long An, ...
Viet Mechanical provide warehouse storage solutions for industrial and civil. After receiving the request from the customer, we will conduct a free consultation and survey, conduct measurements, based on the type of products and the area of the warehouse we will make appropriate rack options.
Viet Mechanical supplies storage racking systems for most industries such as oil and gas, chemicals, seafood, consumer goods, food processing, beverages, electronic components, medicare, cosmetics, garment, …
Sincerely thanks customers for your confidence to use our services and products!