Drive-in Racking System in Hai Son Industrial
Update 6/6/2019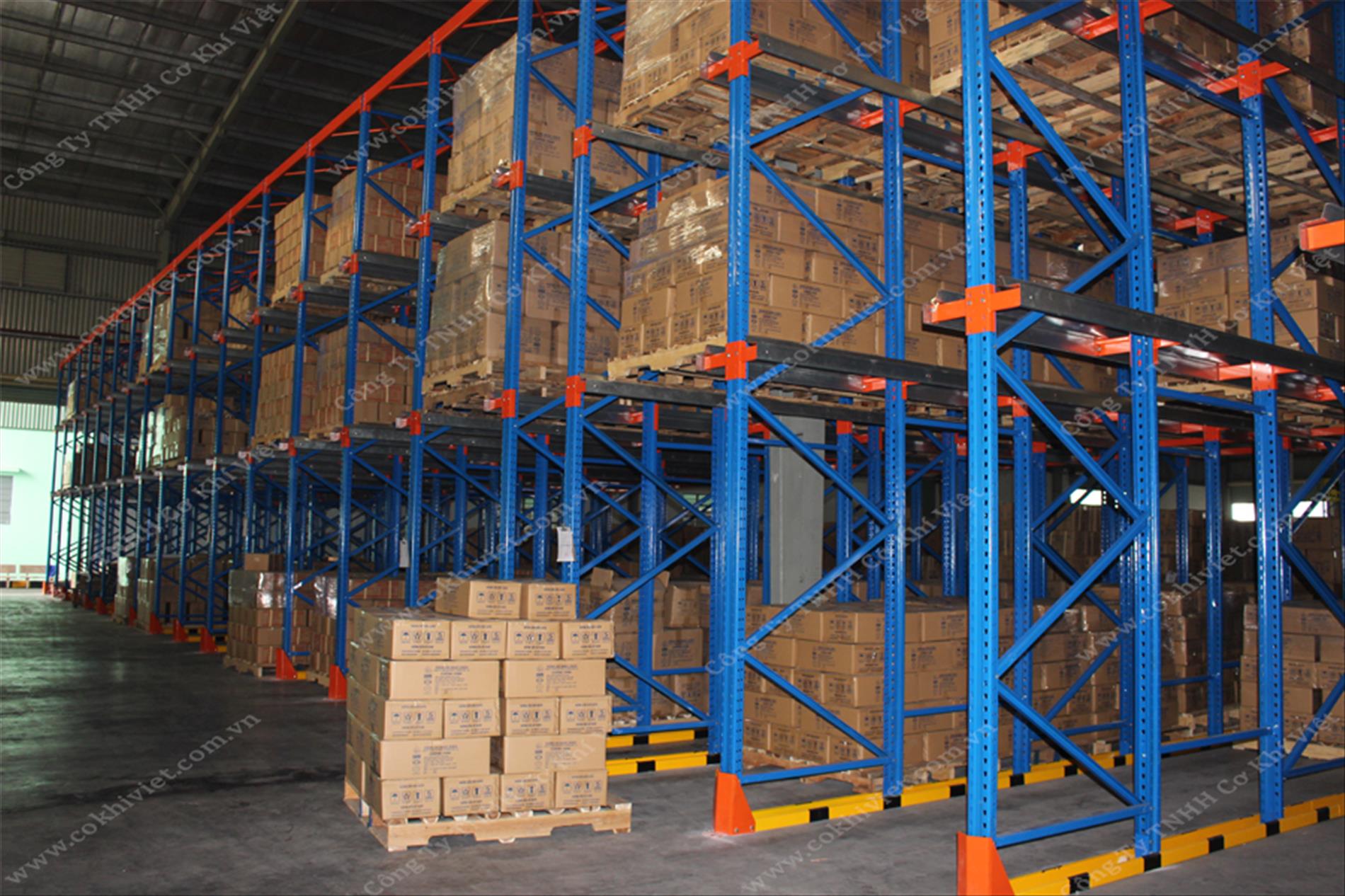 25.3.2019 Viet Mechanical test load and hand over Drive-in racking system project in Hai Son Industrial Zone, Long An.

-
Drive-in racking system
is completely new designed with 6 pallet depth. The size of a set of racking is D6900xR1490xC5600 (mm), 3 layers of pallets, 2 floors of rail, 1500kg load / pallet.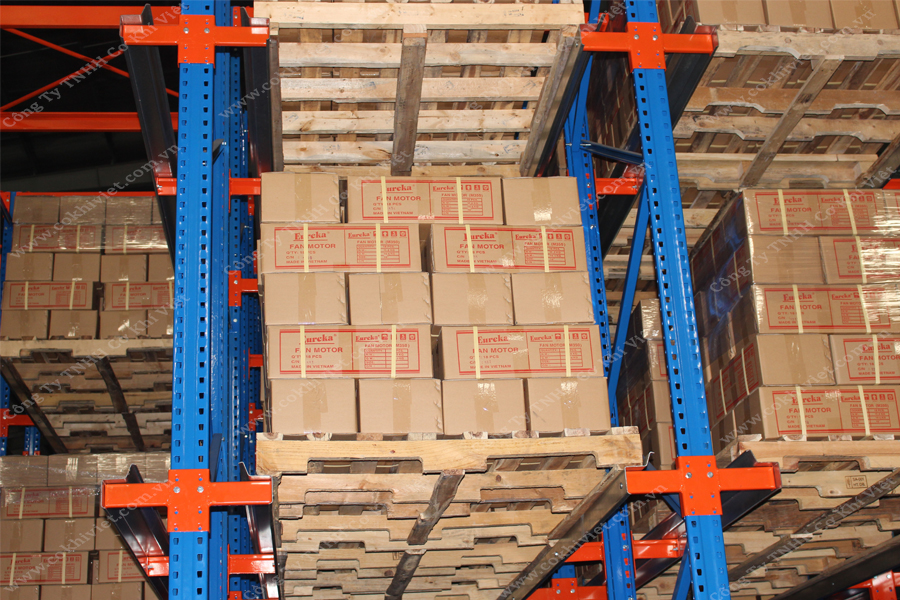 Capacity of 1-tier Drive-in racking system is 1500kg / pallet
-
Drive-in racking system
have huge capacity, contain homogeneous goods, help save space by restricting paths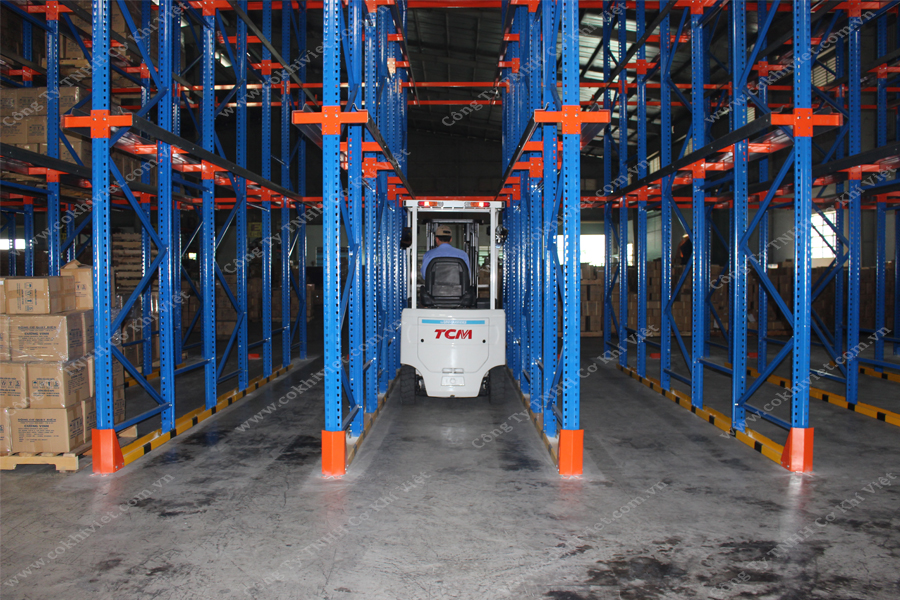 Vehicles move into the shelf
- Means of lifting and transporting the main goods of this kind of shelves are reach truck, forklift or car running into the shelf.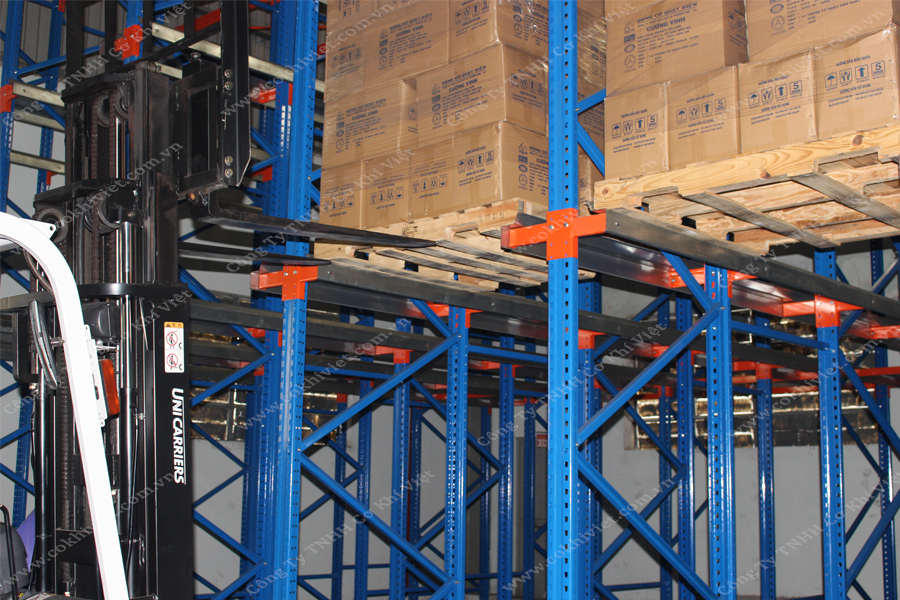 Forklift lift pallets of goods in the right position
Sincere thanks to customers for choosing us in the construction of a professional storage shelf system, ensuring safety.
For more information, please contact Hotline 0908 809 668 or Email cokhiviet@cokhiviet.com.vn.