DOUBLE DEEP RACKING SYSTEM OF SAIGON FOOD COMPANY IN DONGNAI
Update 10/16/2019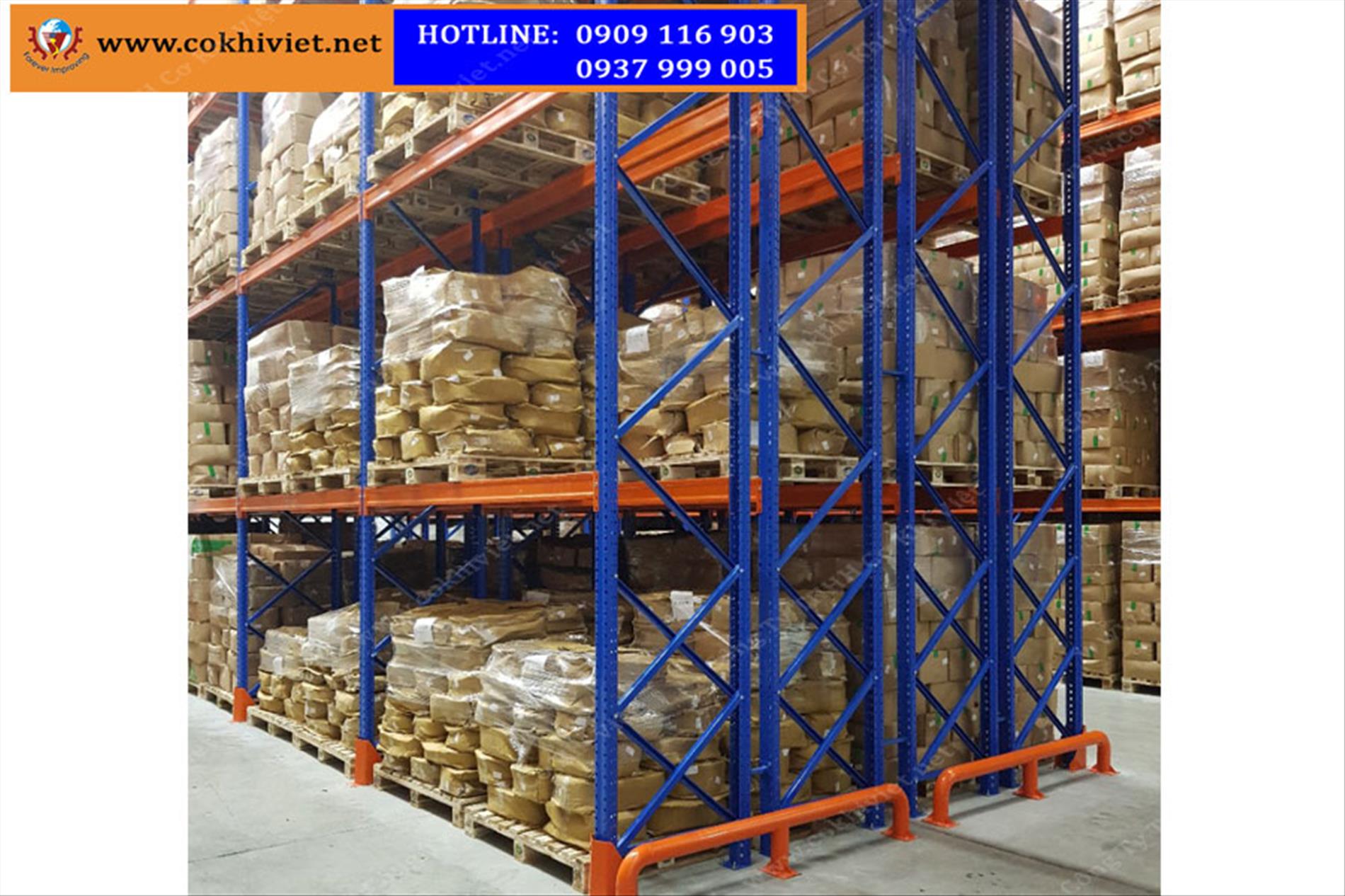 Double deep racking system

Recently, we visited double-deep racking system of Saigon Food Company, which was installed and completed in May 2018 by Viet Mechanical. The project was completed in 2 states: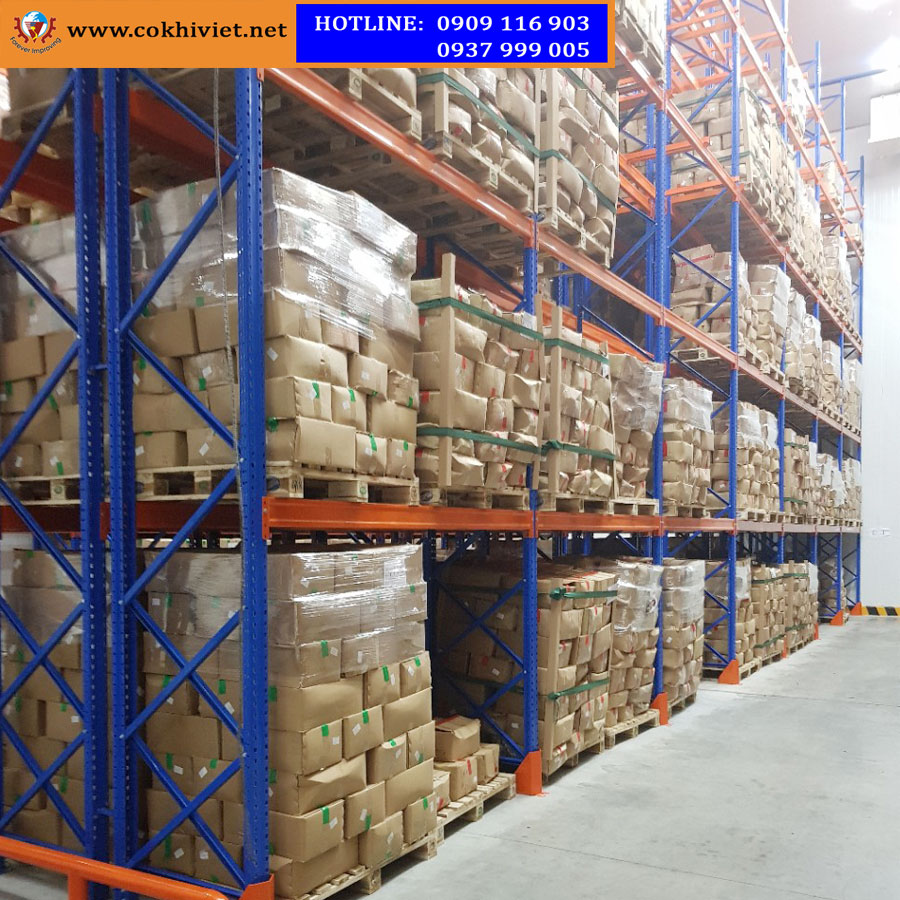 State 1: 2982 pallet capacity
Row of racks 1: L23770xW2000xH10510mm, 4 rows
Row of racks 2: L23770xW4200xH2000mm, 2 rows
Barrier at each end of the line: 90x330x2000mm: 8 sets
State 2: 1422 pallet capacity
Row of rack 3: L29410xW2000xH10510mm: 1 row
Row of rack 4: L29410xW4200xH10510: 2 rows
Row of rack 5: L29410xW2000xH10510: 1 row
Barrier at each end of the line: 90x330x2000mm: 10 sets
Delivery time: 30 days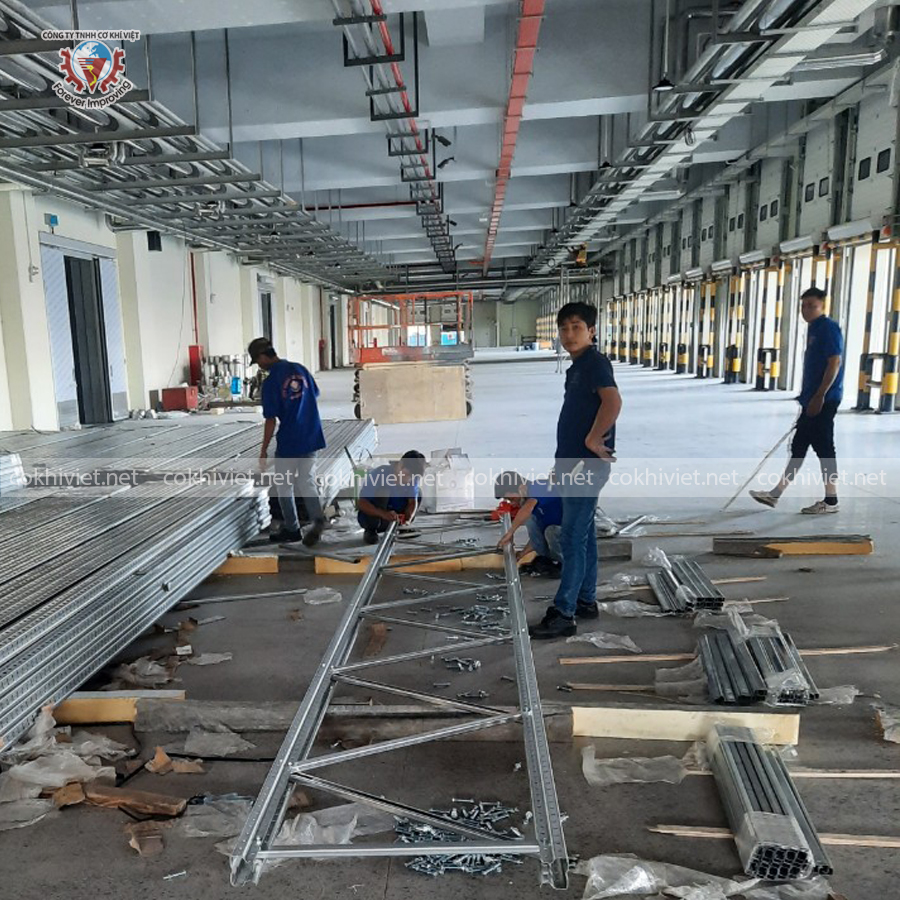 After more than 1 year back, customers are extremely satisfied with the double-deep racking of Viet Mechanical. Sincerely thank customers for your confidence to use our products and services. We wish our customers more and more development.
Double-deep rack are used in many different industries, including many popular in cold storage, seafood storage at low temperatures minus 25 degrees.
Let's see more article double deep rack containing cold storage.